The Make in India project is a campaign by Prime Minister Narendra Modi to develop Bharat into a global manufacturing hub. The project has faced challenges, but there are still many opportunities ahead.
The project aims to provide Indian consumers access to quality goods at competitive prices. The Indian government designed the project by keeping Indian business opportunities and growth in mind so that Indian manufacturers and industries could benefit and get a chance to grow.
Related: Learn about digital India's 9 pillars and its mission
The Project Introduction
India's efforts to develop into an economically developed country will require massive private investments in the manufacturing sector.
What's the first thing that comes to mind when you think about our country?
Chances are it's tea.
But did you know that India ranks 170th in the world in the production of pulses?
According to government data, we have only about 10% manufacturing contribution in the country's GDP, below those of the developed nations.
The make in India scheme is an initiative by the Government of India to attract investments and develop best-in-class manufacturing infrastructure. The main objective of this program is to provide Indian consumers with access to quality goods at competitive prices.
Related: See the List of Government Schemes
Prime minister Shri Narendra Modi dreamt about launching such a program for the country's growth so the Indian manufacturing sectors, skill development, and protection of the project intellectual property while developing top infrastructure in India could be possible.
What was the Make in India Project Launch Date?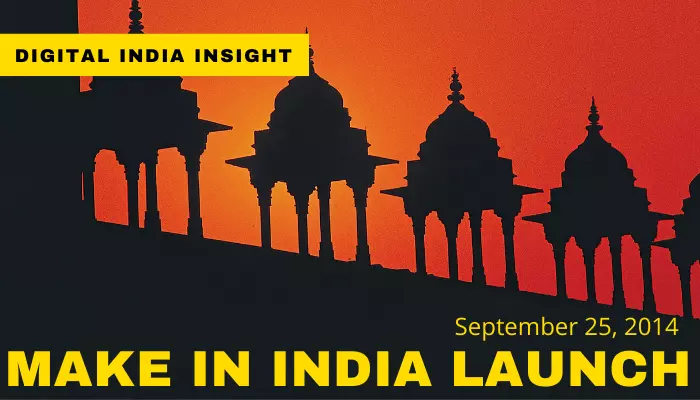 On September 25, 2014, Vigyan Bhawan, New Delhi, India, launched the initiative to promote itself as a manufacturing powerhouse.
By focusing on local companies and simplifying processes to make it easier for them to do business, the Indian government is willing to increase employment and boost GDP. The Make in India launch date was the day to ensure maximum support to its industries and manufacturing hubs.
The initiative is an ambitious, multi-tiered process. DPIIT had initiated the make in India plan with the participation of the state government, secretaries to the government of India, industry leaders, and Union Ministers.
National Workshop on sector-specific industries set a meeting with all these authorities to formulate the make in India project three years action plan.
The project was created with the intention of presenting better opportunities for our future and meeting the needs of a rapidly changing world.
Later, the project introduction was brought to prime minister Shri Narendra Modi.
The Project Objectives
The government is encouraging manufacturing products domestically by importing raw materials and parts to increase the GDP. This will positively impact the country as it will help move money within the country, and it will make the country more self-reliant by producing products that it previously would have imported from abroad.
Here are the top 10 objectives of the Make in India scheme:
The government invests heavily in technology to turn India into a global design and manufacturing hub.
To promote technology and innovation and achieve 100 million jobs in the Indian economy.
To develop the manufacturing sectors with a 12% to 14% annual growth rate.
To secure the rights of intellectual property in India.
To introduce new rules for foreign direct investment promotion.
To promote and work on skill development.
To help eliminate the mindset of businesses' laws and regulation's bureaucratic process.
To help the investors and manufacturers to make and invest in the Indian economy.
To help India in ease of business.
To increase the value of the Indian economy.
These are not only objectives; the make in India project has been delivering its benefits to India in such a way that it's been adding more value to India's growth every year. I will discuss make in India's advantages and disadvantages in the next article.
The Program Covered 25 Sectors to Boost in Indian Economy
India is a country on the rise! With the make in India initiative, most of the Indian business sectors were covered under this project.
railways industries;
oil and gas sectors;
automobiles and components industries;
aviation industries;
chemicals industries;
construction sectors;
manufacturing and exports in defense;
food processing units;
IT sectors and BPM;
media;
renewable energy plants;
roads and highways development;
space projects;
textile industries;
tourism and hospitality industries;
wellness sectors;
pharmaceuticals and medical devices;
biotechnology;
capital goods;
electronics system design and manufacturing (ESDM);
leather & footwear;
gems and jewelry;
shipping services;
accounting and finance services; and
legal services, and more joining the list.
The Project Challenges
Even though the make in India project is very successful, it is also facing criticism.
The scheme was launched with so many hopes but has faced many challenges.
Unfortunately, not all foreign companies are ready to bring all the required technology, infrastructure, and facilities to the initiatives.
These challenges are very crucial to the project a success. Some of the challenges that I have felt important to share are;
Environmental degradation is a major concern because rapid industrialization can lead to the rapid consumption of natural resources.
As per the record, by 2021, 60.43% of Indian land will be cultivated. The make-in-India scheme, focusing on manufacturing and industrial growth, brings more down than up to agriculture and farmers.
The program is meant to help the Indian economy. This is very important to curb corruption and bribery while building up Indian infrastructure to make the initiative successful.
India is still a developing country. This scheme's success requires skilled manpower to make the initiation successful.
Lots of businesses raise and fail every day, and the young generation of India is being taught theoretically rather than working on their practical knowledge could be the reason. This is all caused by the Indian education system.
Program Registration and Requirements
Make in India is not a single program but an umbrella campaign that aims to create superior infrastructure for improving the environment of investment and allowing startups and big businesses to flourish easily.
Companies looking to register under the 'Make in India' initiative will not find a dedicated online platform to make the process easier. Business owners will have to take a long hard look at a detailed list of items that a business should usually take care of if they want to be registered as an Indian company. However, you can get permission to use the MII logo instead of trying to do your company's Make in India registration.
Brand Ambassador of Make In India Program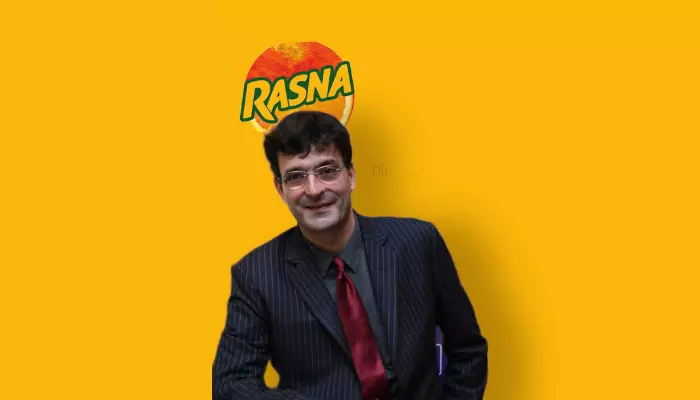 Piruz Khambatta, the chairman of Rasna Pvt. Ltd., has been selected by the Government of India to be a brand ambassador under its Make in India Program.
Piruz Khambatta had explored ways Rasna Pvt. Ltd. could become more involved in helping the MII vision. Rasna wishes to support food manufacturers in their pursuit of opportunities, whether they are new or something that has been existing for some time now! The company intends to foster and mentor startups and offer contract manufacturing services.
Are You a Student and Looking for a PDF Copy of the Article?
If you are a student and keep searching for making in-India projects for class 12 or class 11, your search ends here. Let's see how you can save the article as a one pdf copy. If you use the chrome browser, you can follow the steps to save the file.
If you have a Windows computer:
Step 1: On the webpage, click on the up-right corner of the tab. It looks like this – ⋮
Step 2: Click on the "Print" option (alternatively, you can use the shortcut ctrl+p to use this feature on your windows system keyboard).
Step 3: On the print screen, change the "Destination" option to "Save as PDF."
Step 4: Click on save.
If you are a mobile user, while on the webpage with chrome browser, you can click on the right top menu, i.e., ⋮ then share and click on print. Now, shave the file as a pdf.
That's all. You have the whole webpage for the make in India project for students saved on your device now.